Coriolis flowmeters "EMIS-MASS 260" received the function of archiving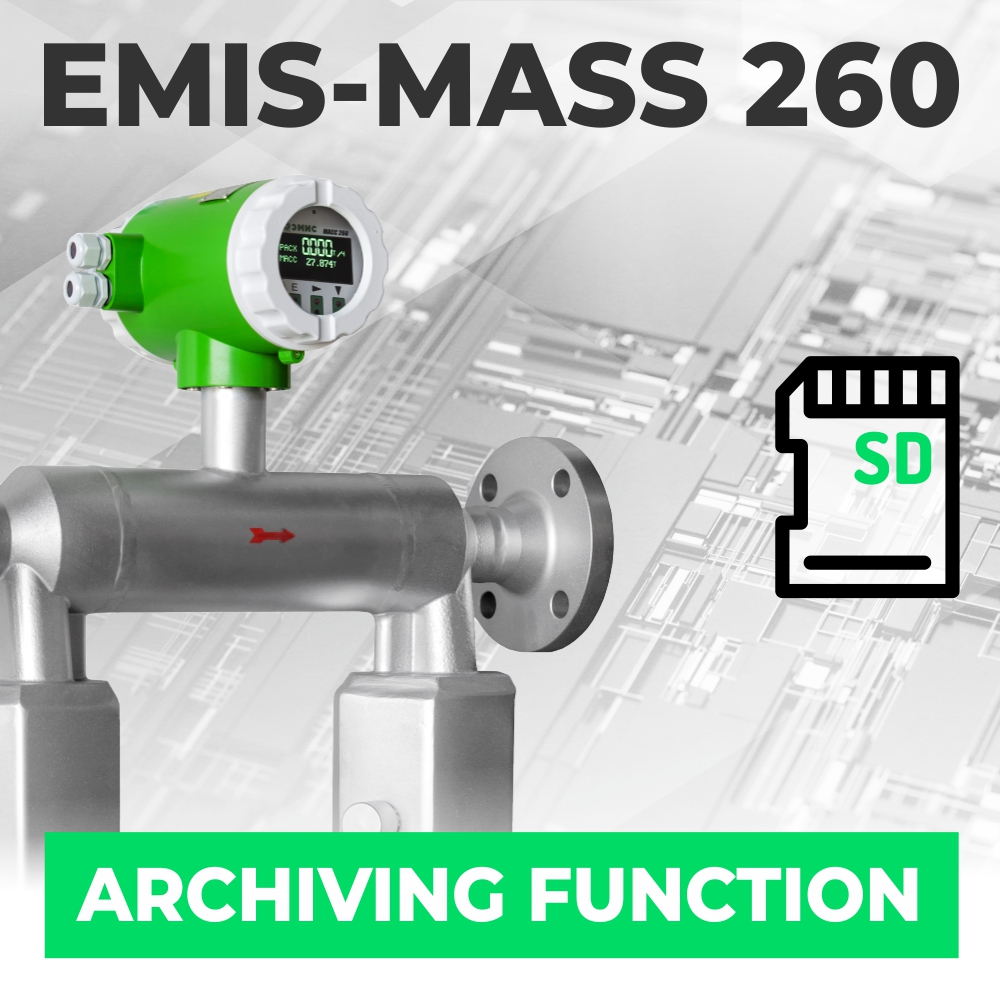 The company "EMIS" continues to expand the functionality of coriolis flow meters "EMIS" -MASS 260". The secondary converter of the device has an archiving function that allows you to record, store and read archives of two types: archives of counters and archives of measured values.
In total available:
· Daily tag archive;
* Hourly tag archive;
· Minute Tag Archive;
* Daily archive of measured values;
* Hourly archive of measured values;
· Minute archive of measured values.
Information is recorded on a 2GB SD card located in the electronic unit. Activation and configuration of the function, as well as reading archives, are possible via the Modbus protocol using the proprietary software "EMIS-Integrator".
The ability to maintain archives with remote data transmission allows the EMIS-MASS 260 coriolis flow meters to perform flow measurement tasks comparable to the functionality of metering complexes.
It should be noted that over the past two years, the company's engineering center has carried out serious development work, as a result of which EMIS CJSC was the first to certify the built-in "pure oil computer" (the function is a property of the secondary flow meter converter): the corresponding changes were made, among others, to the description of the SI type on the device. In 2020, EMIS CJSC was also the first among domestic(Russian) instrument-making companies to receive a description of the type of measuring instrument for a coriolis flow meter with a five-year inter-test interval and simulation verification (including without removing it from the pipeline).
Other technical advantages of the device include the calculation of the gas flow rate under standard conditions and the absence of additional error in measuring the return flow, which is confirmed in the description of the measuring instrument type.
To order a device, fill out the questionnaire and send it to the email address
sales@emis-kip.ru
Read more